Up the Style Quotient of Your Walk-in Closet
Walk in closets can seriously induce envy and every fashionista dreams of creating the perfect closet. If you're lucky enough to own one, you know it has the potential to be the best room in your home, in case it isn't already! A walk in closet signifies elegance and style and it's only fair that you give it the attention it deserves. We've got some of the best closet design ideas to up the style quotient of your walk-in closet.
One of the simplest and most costefficient ways to transform your walk in closet from a demure space to one with style and flair is to paint the walls. Choose a vibrant shade of blue, green, eggshell or other pastels to make your storage space stand out.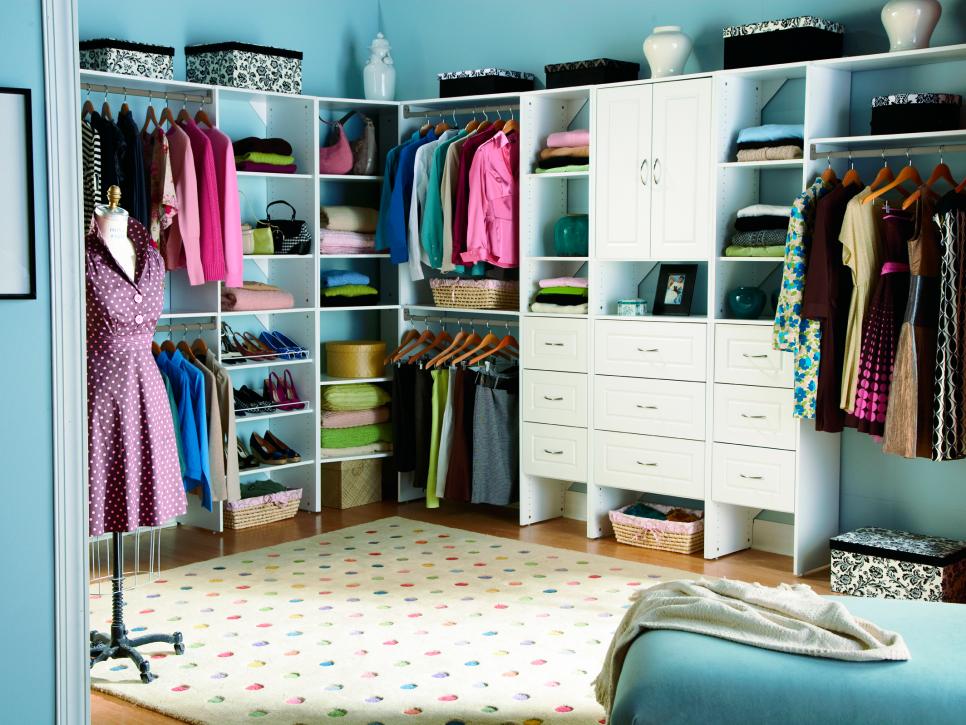 These are popular color choices that are sure to brighten up any closet space.
A walk-in closet without shelves is like an ice cream cone without the ice cream! Shelves not only create functional storage, but they're great for creating the illusion of space in a small walk-in closet.
A great walk in closet design that is focused on optimizing space should have white or cream colored shelving. It'll even open up the room to look airier. And don't forget drawers and cabinets as well.
Try out chic storage options
If you're looking for creative and innovative closet storage ideas that can take your wardrobe to the next level, why not consider wicker, printed and colorful paper boxes in different shapes and sizes? Prints that work well are gingham, stripes, paisley, zebra and polka-dotted, among others.
For wicker, you could choose shades from the brown family or reach out of the box and opt for shades like emerald, azure or fuchsia. These add a touch of vintage Parisian charm to your closet.
Focus on embellishments and accessories
Adding accessories and embellishments are among the simplest, and most ingenious walk in closet ideas to adopt. Get creative and opt for fancy handles and door knobs for your drawers, add a luxurious chandelier on the ceiling, install a comfortable bench in the middle of your closet or throw in a cosy area rug for good measure.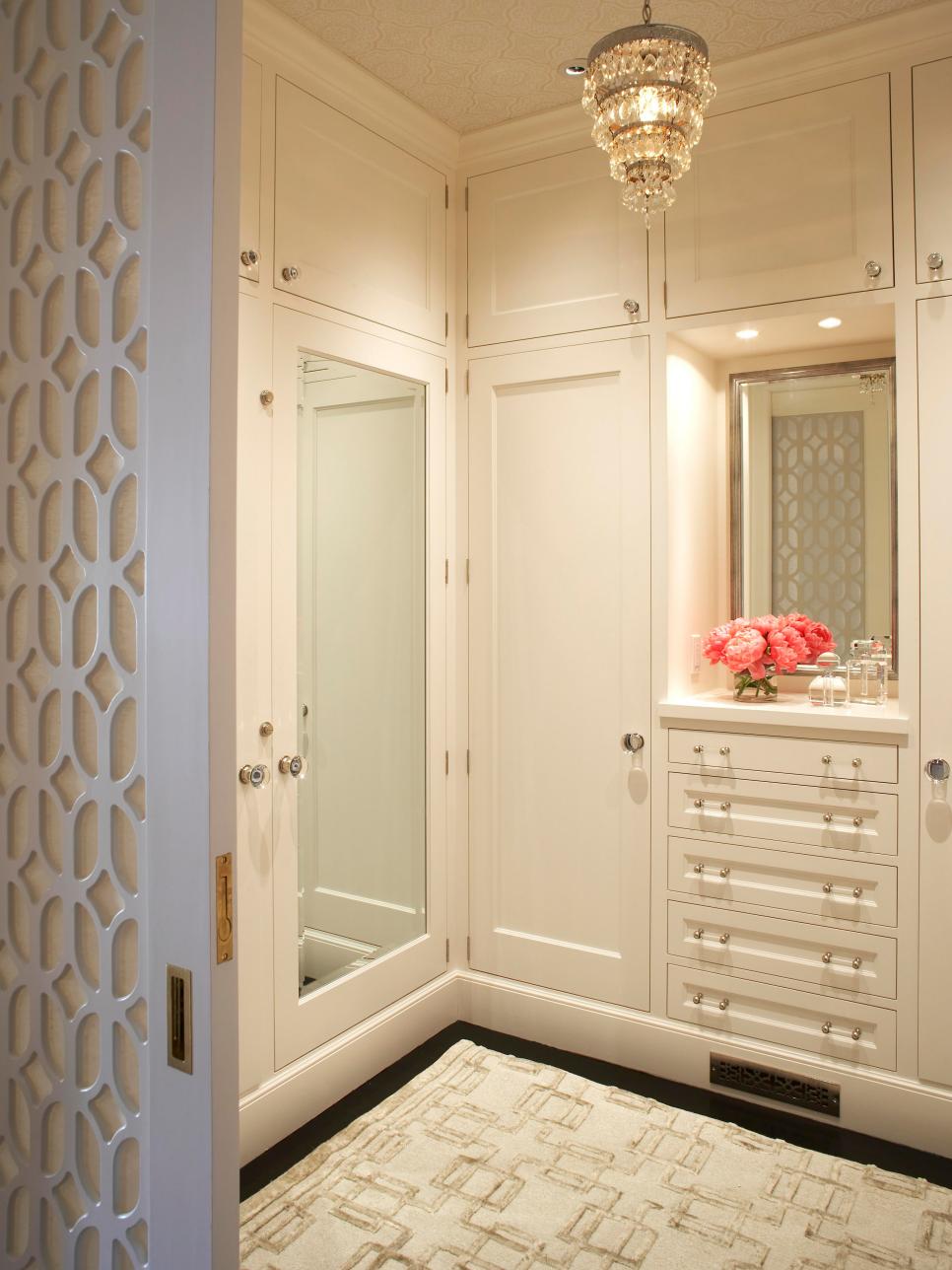 All these will transform your space into a stylish and refreshing one. Simple things like vintage chairs can also be functional, enabling you to sit down, relax while wearing or removing your shoes.
Optimize space creatively
If you have a smaller closet, you'll obviously want to make the most of the little space that you have to play with. Small walk in closet ideas that are geared towards creating the illusion of space often involve the use of mirrors and the right lighting.
Simply install mirrors around your wardrobe for it to appear larger and more spacious. Bright lighting will help with pretty much everything else.
With these simple closet ideas, you can build the stylish walk in wardrobe of your dreams!

Image Credits:
Source
Source
Source
Source
Source